Do you want to accelerate your career, learn from experienced colleagues and work with international customers and suppliers?
Welcome to JUMBO Cargo Products. To strengthen our online sales team, we are looking for new colleagues who help our customers from online ordering to after-sales service.
Do you like a diverse and international environment?
Are you enterprising?
Do you like teamwork and growth?
Do you also see a future in the golden combination of own production and online sales to customers?
We help you to develop further as an online and export expert through substantive training and working with international customers. Furthermore, we are looking for a perfect Jumbo fit. Someone who wants to learn, inspire, and strive for a better world.
Requirements:
Have graduated from an MBO or HBO;
Knows/wants to know how you can use online to get better results;
Gets energy from contact with international customers and colleagues;
Have an affinity with social media, products, production, innovation and technology;
Can switch from online to offline and from production to sales in an instant;
Are enterprising, flexible and able to work independently;
Benefits:
An open and international culture;
The chance to do what you are good at and want to become good at;
Training and development opportunities;
Flexibility;
A good salary with excellent secondary employment conditions;
Who are we?
We are JUMBO Cargo Products, an international company with a branch in Hoorn and Ho Chi Minh City in Vietnam.
With our strong and certified JUMBO straps, we make the transport of goods safer and our goal is to create 300 jobs (70% of which are women) in our branches in the Netherlands and Vietnam.
Acquisition in response to this vacancy is not appreciated.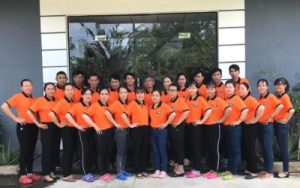 Call or email for an appointment or more information: 0229-582062 / administration@jumbo-products.com